Love Relationship System – for Men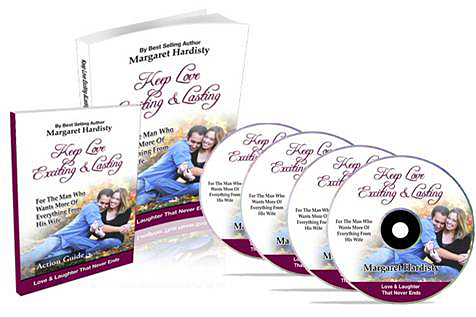 Tool #1
Keep Love Exciting and Lasting
For The Man Who Wants More Of
Everything From His Wife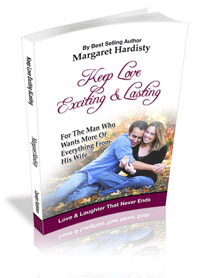 12 Ways, 12 Pieces of Armor if you will, 12 Tools all wrapped up in one that will show you, step by step, what a man must do to have the wife of his dreams. They all are within your reach, because you have what it takes. You just didn't know how to use it. Now you will. That is why the cover of this book shows a guy and a woman who are having fun, delighting in each other and feeling totally comfortable in each other's presence. This can be you.  A $29 value
---
Tool # 2 
Mp3 – Audio of Keep Love Exciting
And Lasting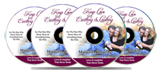 You can get a ton of help reading the book. But some guys are audio people, rather than visual. Or they just don't have the time to sit down and read. They prefer to listen as they drive, work in the yard, jog or...well...just listen. Of course, if you do both – read the book and then listen to the audio or vice versa, you'll get the second time what you may have missed the first time – and that's twice the power to revolutionize your marriage. So we are including an Audio of the book in Mp3 format. Let these truths impact you in every way you can so you are on track to remake your marriage.  A $69 value.
---
Tool # 3
Keep Love Exciting and Lasting –
Action Guide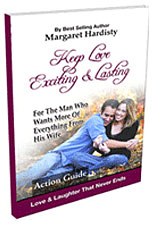 We also have a terrific Action Guide to help you summarize what you've read or heard. By zipping through it, writing a few things down and keeping it handy for quick reference, you'll show your wife that you really care, that you really want to make things better than ever. It will give you that added impetus to be the man God intended you to be. It is studded with photos that depict strength.  A $19 value
---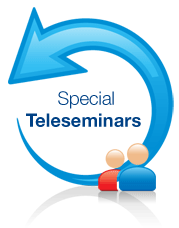 Bonus #1
Teleseminar on Respect
Dr. Vance Hardisty and Margaret Hardisty tackle the first question that many men have, "How do I get my wife and kids to respect me?" Includes: the reasons why respect is lost in a family and specific steps to regain it. A $29 value
Bonus #2
Teleseminar on Communication
The Rules of Argument – how to disagree without ruining your relationship.

Dr. Vance Hardisty and Margaret Hardisty deal with one of the most prevalent topics today – effective communication between husband and wife. A $29 value
The entire package for you?

Digital Version
Just $47.00!



(Total value if you bought each item separately? $180.00)
The low price is because we're in
this to help your marriage succeed

Printed Version
Just $67.00!



(Total value if you bought each item separately? $180.00)
The low price is because we're in
this to help your marriage succeed