Love Relationship System – for Women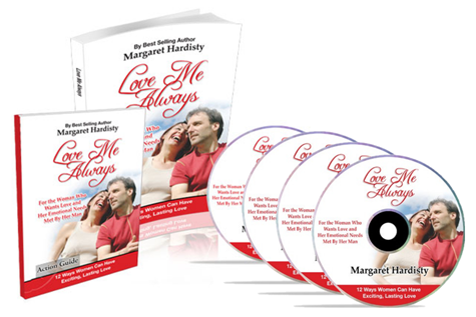 Tool #1
Love Me Always
Margaret's latest book, delivered as
an ebook or in print, if you prefer.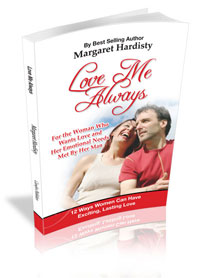 Female emotional needs confuse and frustrate a man. This book shows a woman how she can make her husband aware of how she needs to be treated. When your husband understands you, your relationship with your beloved becomes transformed. He is amazed. You are thrilled.

Not only will you discover why you feel resentful and discouraged at times over your relationship with the man you used to adore and love with all your heart, but Love Me Always hands you 12 ways you can help him make your marriage one that is bursting with love, romance and togetherness. This book is a must for every woman.  A $29 value
---
Tool #2
Love Me Always Action Guide 
Women have feelings and thoughts that are, frankly, beyond a man's comprehension. This Action Guide that accompanies the Love Me Always book gives you the pleasure of adding your thoughts and observations to those we've given you. You can pour out your heart in the spaces provided. Later, you can add to them by entering the changes that have taken place in your relationship.

To make it even more pleasurable, the Guide is enhanced with lovely photos that tie into its contents. It will be your treasure to keep.  A $19 value
---
Tool #3
Love Me Always Mp3 Audio Package –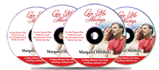 So you are a busy lady and sitting down with a book
isn't an option right now. We understand that – oh,
so well – so we've provided you with an Mp3 audio
of our Love Me Always book so you can listen to it as you drive, exercise, or while you are involved in must-do activities around the home. Then, when you do have time to read the book and use the Action Guide, the truths will be doubly effective and useful.  A $69 value
---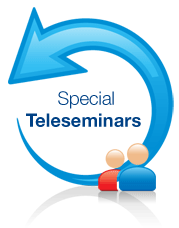 Bonus #1
Teleseminar on Respect
Yes, this is the same teleseminar that we are giving your husband because it's so important.  Margaret Hardisty and Dr. Vance Hardisty tackle the first question that many men have, "How do I get my wife and kids to respect me?" Includes: the reasons why respect is lost in a family and  specific steps to regain it. A $29 value
Bonus #2
Teleseminar on Communication
The Rules of Argument – how to disagree without ruining your relationship.
Margaret Hardisty and Dr. Vance Hardisty deal with one of the most prevalent topics today – effective communication between husband and wife. A $29 value
The entire package for you?

Digital Version
Just $47.00!



(Total value if you bought each item separately? $180.00)
The low price is because we're in
this to help your marriage succeed

Printed Version
Just $67.00!



(Total value if you bought each item separately? $180.00)
The low price is because we're in
this to help your marriage succeed